FOAM SKIN E SKIN-FOAM-SKIN
The HP-SFS series are crossheads for chemical and physical expansion process.
The head is totally made by special and high quality of hardened stainless steel with additional special treatment for high smoothness and wear resistance.
In case of processing fluorinated compiunds the HP-SFS is totally made by Hastelloy for high temperature, oxidation and corrosion resistance.
The HP-SFS is compact and round head for high flow stability in order to guarantee expansion and capacitance stability of the cable.
The melt flow distributors as well as the rings for skin/stripes are accurately and properly dimensioned in terms of Channel sections, flow sections, barrier zone, nominal diameter and conicity in order to assure an highest concentricity of each layer and easiest dis-assembling without gripping or blocking phenomena.
The main distributor and the inner head body have been designed with conicity higher than 45 degrees.
In case of inner skin (for physical expansion process) the inner flow distributor is coaxial with main flow distributor (one inside the other).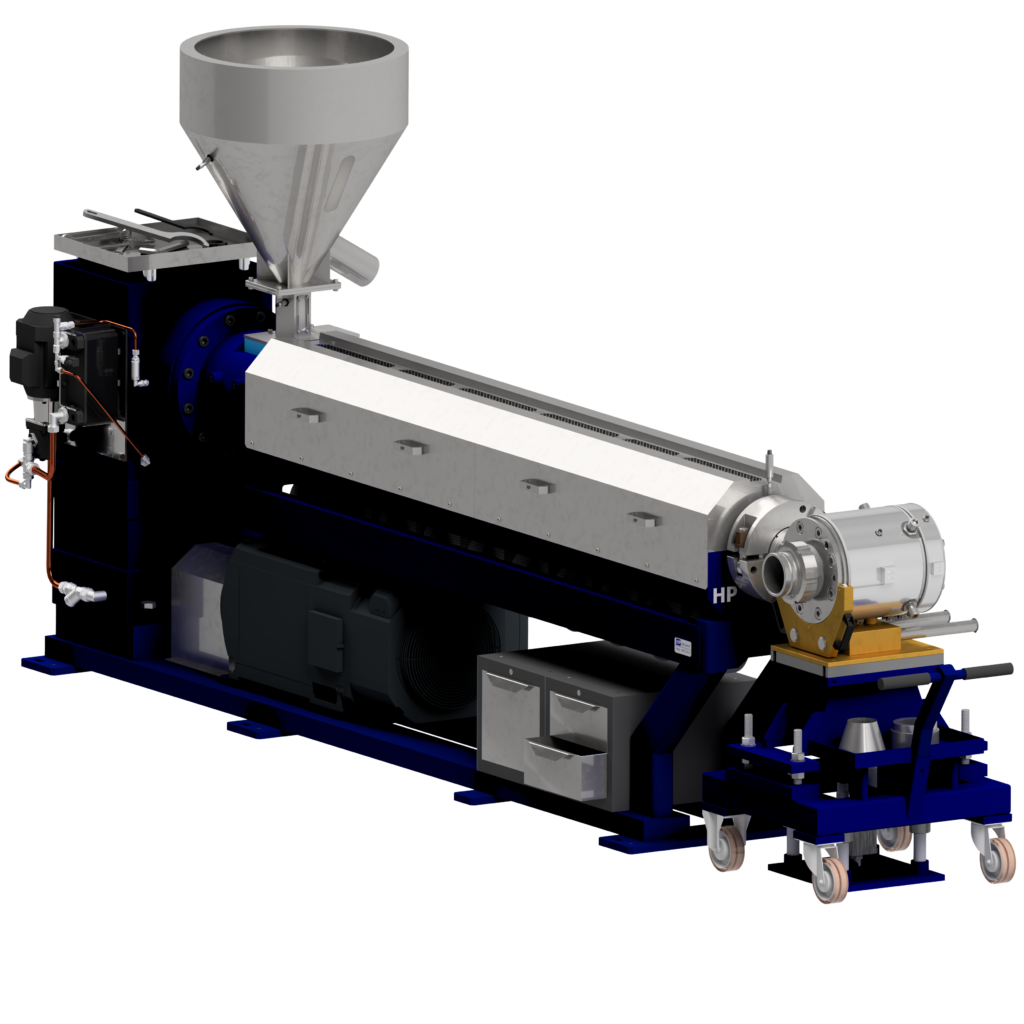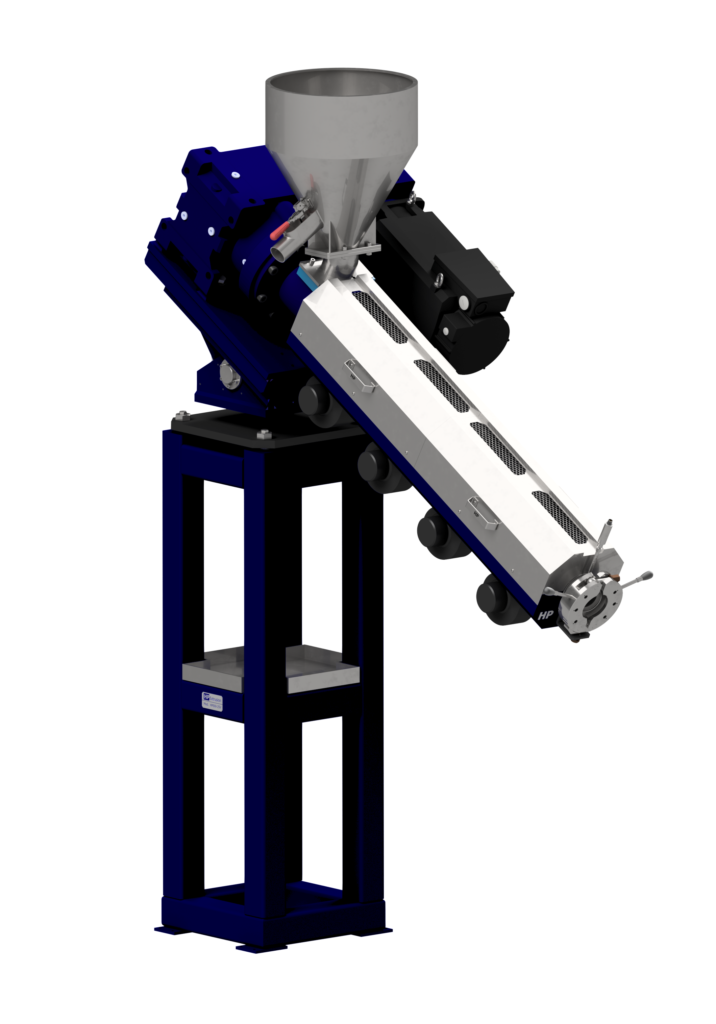 The skin or stripes have a special design for expansion stability. The skin or stripe flow entrance is tangential to the main flow direction, assuring the highest stability of the diameter, expansion and capacitance during the production, without deforming the expanded compound.
CENTRING
Fixed
Fixed with "fine adjustment" system, for concentricity highest than 96%.
GUM SPACE
The relative distance between tip and die can be adjusted by means:
Axial movement of the die by frontal die nut properly scaled
The die nut is accurately scaled in order define its position.
COMPOUND
SOLID PE, FOAM PE, SOLID PP, FOAM PP, PVC
In case of Hastelloy Head: FEP, FEP FOAM, ETFE, ETFE FOAM, PVDF,….
HEATING
The head can be warmed up by:
OPTIONAL
Fine Adjustment system for fine-centring"
Special dedicated flow distributors
Single layer distributor
Rings for skin-stripe
Head support
Vacuum connector
Flanges and extruder collars
Clamp/Jaws
By-passes