Our extruders are designed and manufactured to process all type of compounds at the highest productivity and performance.
The extruders are  totally realized by using highest quality of components, steel, stainless steel or Alloy and each single component is accurately designed, customized and calculated according to the material rheology, compounds to be extruded and performance to be achieved.
All our extruders are ensuring high throughput and High Torque on the screw axes.
Extruder can be classified in:
Extruder for Thermoplastic compounds, for low and high viscosity compounds
Extruder for Fluopolymers and Technopolymers
Extruder for Rubber
Extruder for Silicone
The extruders are designed and calculated in terms of:
Feeding zone
Barrel design
Grooves profiles and length
Screw profile and treatments
L/D
Thermoregulation system and efficiency
Motor consumption
Output according to the compound to be processed
Screw rpm according to the max Peripheral speed of the screw
Max torque available on the screw axes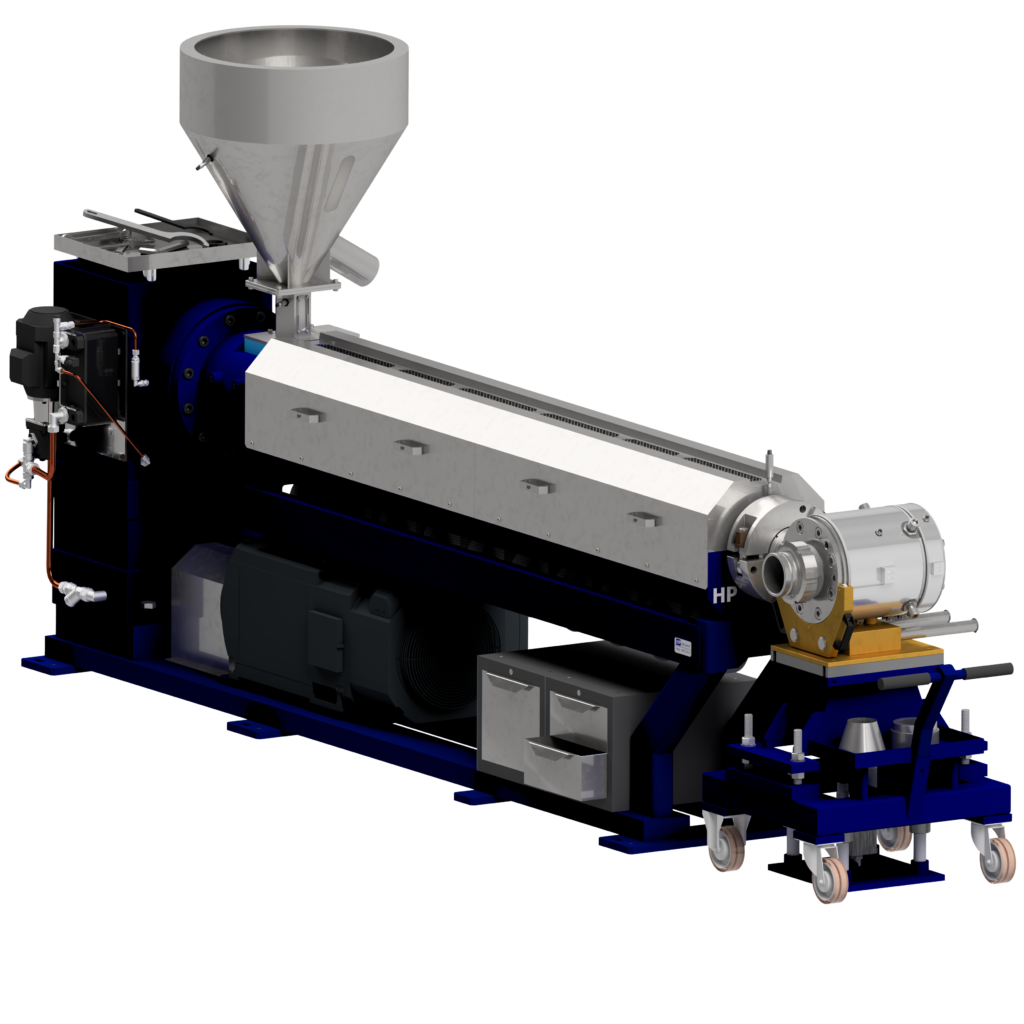 EXTRUDERS TECHNICAL DETAILS
From 35 mm to 200 mm
11 < L/D < 30
Horizontal and Vertical
Fixed and Movable
Thermoregulation by heaters or liquid
High Mixing Efficiency
Highest Torque on the Screw
High Output and High "Drag Factor"
Output stability
Highest quality of steel and alloy
Mechanical & Electrical Pressure Safety
Tools storage on board, and much more
COMPOUNDS PROCESSABLE
The extruders can be dedicated for:
Thermoplastic compounds and High viscosity compounds
Fluoropolymers and Technopolymers
Dedicated for Technopolymers
Rubber
Silicone