Compact and round head for insulation, sheathing filling or jacketing.
The melt flow distributor, flow channels, flow sections are designed for high efficiency flow distribution and perfect concentricity of the product.
The head are manufactured by latest generation machines, in order to guarantee coupling extremely accurate and tolerances in terms of micron.
The head is totally made by high quality of hardened stainless steel.
The highest quality and performance of the steel and treatments ensure the highest "Compound Fluidity" which is essential to process High viscosity compounds at lowest pressure and without stagnations.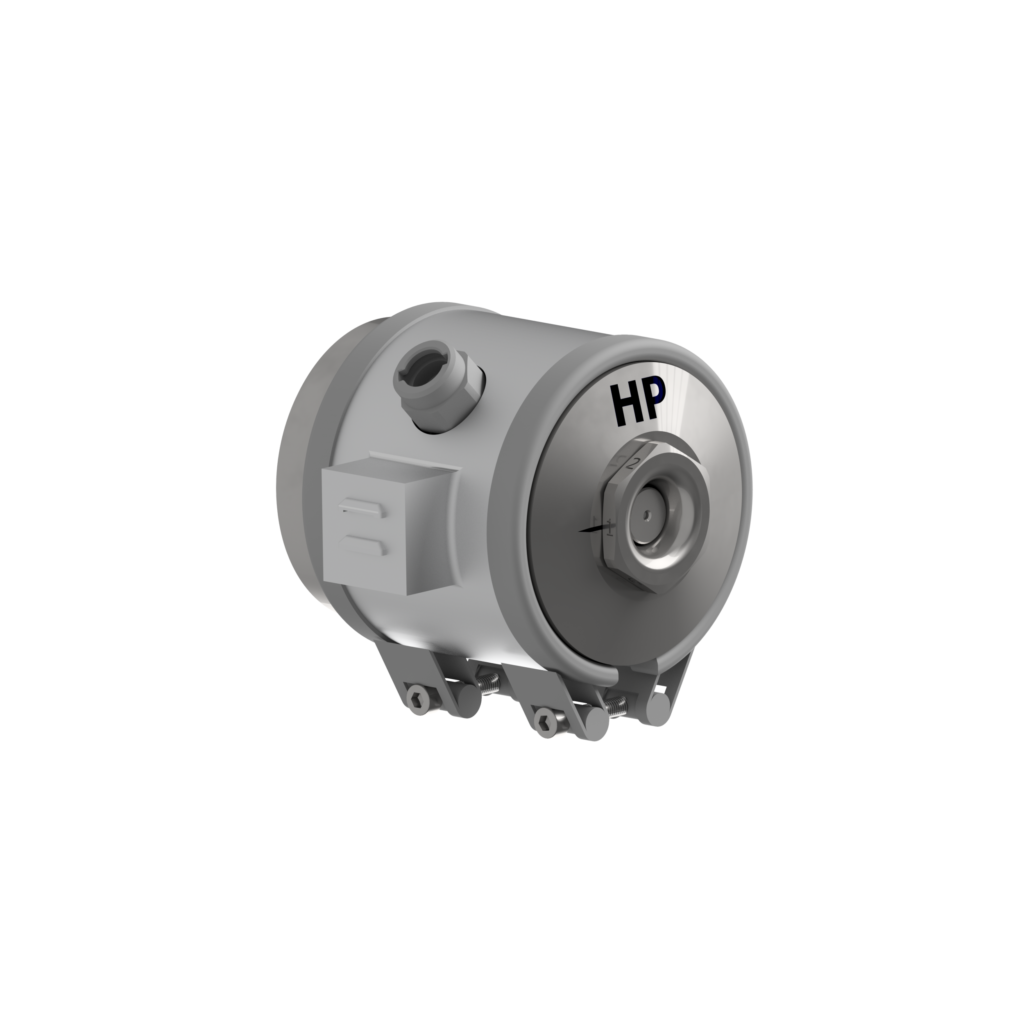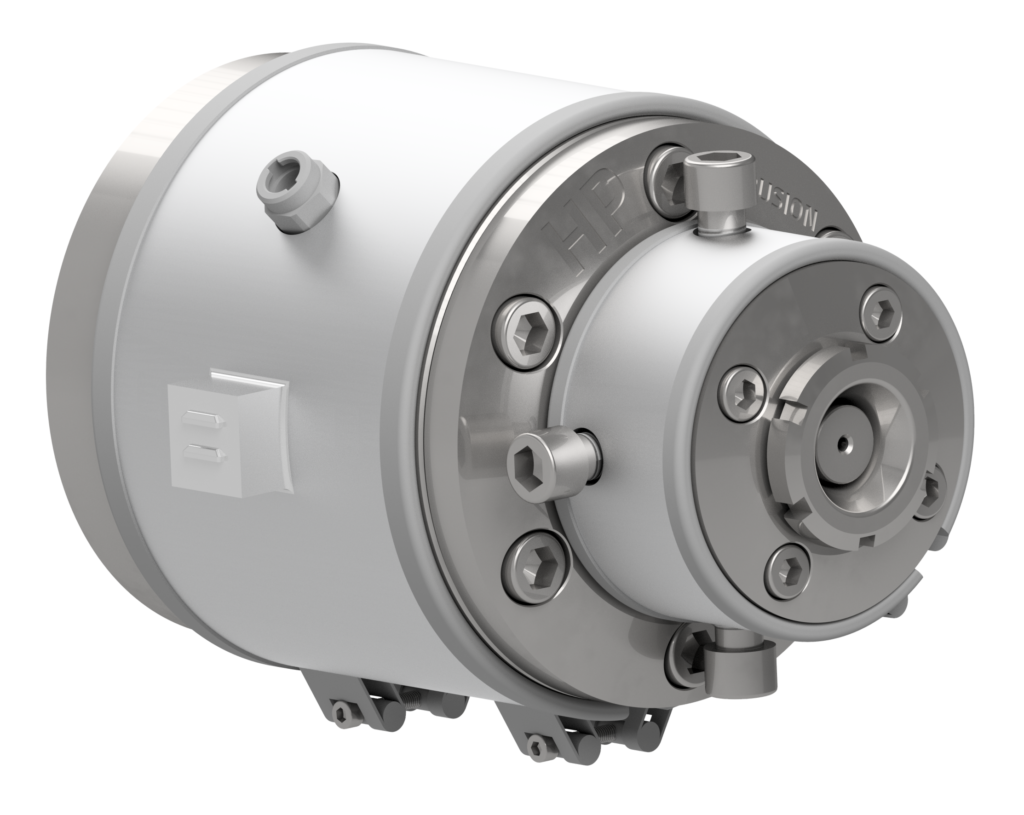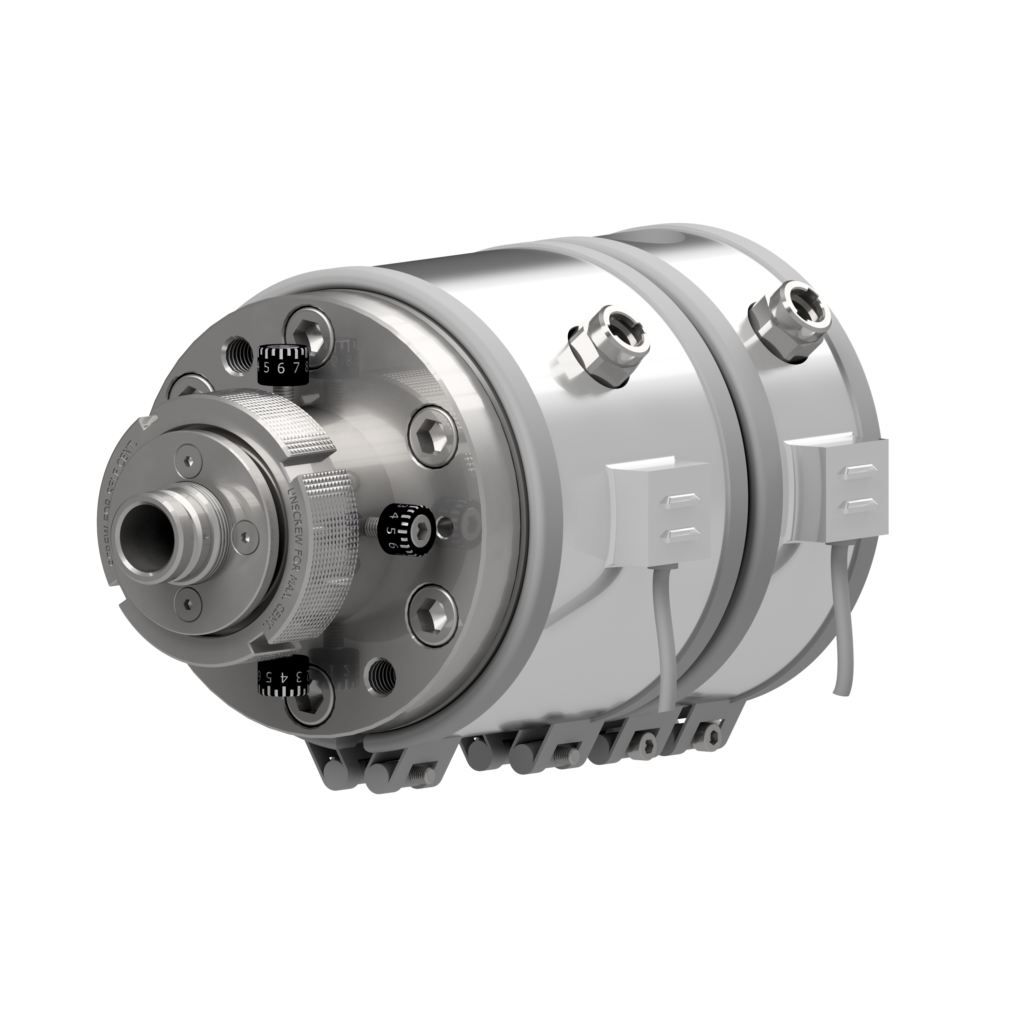 All component are subjected to additional surface treatments in order to reach highest micro-hardness > 1600 HV, highest wear resistance for long life time and highest smoothness and compound fluidity.
The compound fluidity is essential to process high viscosity compounds, reducing the extruder back pressure as well as the material overheating due to the mechanical friction.
HP has developed the new generation surface treatment "HPT5X" UNIQUE in the market useful for HFFR, XLPE FR, XL-HFFR and high or very high viscosity compounds.
HP5X is fully compatible with hardened base steel and developed to performing process of  High viscosity compound, even by smallest crossheads.
The new additional treatment together with high quality of steel provide:
Micro-hardness 1600< HV< 3000
Coefficient of friction up to 3 times lower than standard surface treatments
Higher chemical inertia which assure the highest compound smoothness
Highest material fluidity
Lower extruder power consumption,
Higher throughput
Lower compound over-heating
Lower working pressure
Longer life time
Up to 1500 Hours of salt-mist resistance
The head body and the melt flow distributor are accurately dimensioned according to the rheological properties of the compounds and to production and process needs.
The gum space, so the distance between tip and die can be regulated by axial die movement and axial tip holder movement.
GUM SPACE
The gum space, so the relative distance between tip and die, can be regulated by:
Axial die movement from front
Axial tip holder movement from rear.
The design, proper tolerances and new generation surface treatment allow an easy and light movement of the tip holder without gripping and without using LEVER that can be dangerous for the operator safety.
COMPOUNDS PROCESSED
The head can process standard compounds as well as high viscosity compounds (according to CPR).
The compound processable are:
PE – PP – PVC – TPU – PUR – TPE – PA – PBT – XLPE
FILLERS- XLPE FR – LS 0H –  XLPO – XL LS0H, etc
HEATING
The head can be heated up by high efficiency heaters accurately dimensioned.
The heating can be realized by:
Band Heaters
Rod heaters
Spiral or special heaters
SIZE
The head can be classified in according with max tip and die opening.
Tip Opening : 0,09 mm  – 300 mm
Die Opening : 0,10 mm  – 350 mm
OPTIONAL
Tip Holder movement from rear for gum space regulation
Fine centring system from rear
Head support and trolley
Telescopic system for distributor support
Special melt flow distributors
Vacuum connector
Connecting flanges
Extruder clamp/jaw
Breaker plates
By-pass
Special treatments HPT5X
Additional treatments for high fluidity